Professional Light Fixture Installation in San Jose, CA
Are you looking for a new and inexpensive way to update the appearance of your home? Try replacing your existing lights with recessed lighting. Use recessed lighting to highlight specific areas in a room or to accentuate art work. Since the lights are hidden, your rooms feel more open and spacious.
LED Recessed Lights
Call Dollens Electric to learn if the latest lighting technology would make sense for your project. Its higher initial cost is offset by a quick payback period, remarkable long life, and energy efficiency.
Why LED Lighting?
The following are some additional benefits and information regarding LED lighting: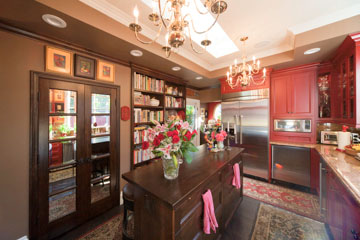 Converts energy to light, not heat – they do not heat up!
Extremely long life span
Compact fluorescents are typically rated at about 10,000 hours, and incandescent light bulbs at 1,000 hours.
Super fast turn-on, unlike compact fluorescent. Ideal for applications subject to frequent on-off cycling.
Lightweight and compact.
Very environmentally friendly-no mercury or other toxics. Recyclable.
LED lights do not attract insects (Great for outdoor use).
No matter what type of lighting you want to install Dollens Electric can help update your home or kitchen lighting with recessed lighting, upgraded pantry lighting, pendant lighting over bar or island or under cabinet. Consider adding bright motion sensor security light to your garage and back yard.
We accept most major forms of credit cards, including Visa, MasterCard and American Express.
All our work is backed by a 3yr parts warranty and a lifetime warranty on craftsmanship.
Service Area: San Jose, Santa Clara, Mountain View, Sunnyvale, Los Gatos, Los Altos, Campbell, Holy City, Cupertino, Saratoga, Redwood Estates, Milpitas, Mount Hamilton, New Almaden, Morgan Hill, San Martin, Palo Alto, Stanford, Fremont, Alviso, Gilroy, Los Altos Hills.
Call Dollens Today for a Free Light Fixture Installation Quote!