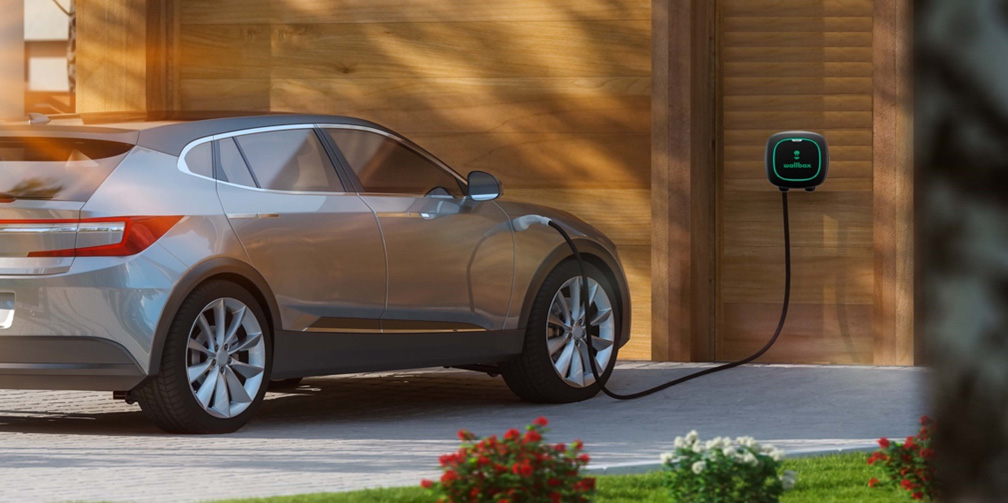 Charge Up and Go with an Ev Installation from Dollens Electric
Dollens Electric provides installation of electric vehicle (EV) charging stations for home charging.
In today's ever evolving world, electric vehicles are becoming more and more prevalent on our streets. With the increasing number of electric cars on the road, it only makes sense for homeowners to install electric vehicle charging stations at home. This is where Dollens Electric comes in. We provide a reliable and experienced electrician that provides high quality installation services of electric vehicle charging stations.
Dollens Electric offers a range of options
Options to suit every homeowner's needs from Level 1 to Level 3 charging stations. Moreover, the installation process performed by our team of expert electricians is seamless, ensuring  safety.
By having an electric vehicle charging station installed in your home, homeowners save time and money. Combined with federal and state incentives available, the cost of installation is made more affordable.
Dollens Electric is the goto choice for  electric vehicle owners who are looking to upgrade their homes with electric vehicle charging stations. With their expert services and quality installations,  e.v. owners can confidently move into the future of electric vehicles.
Excellent
4.7
★
★
★
★
☆
Based on 100 reviews from
Linda Merrifield
★★★★★
Great experiece with Dollens knowledgeable professionals !
They went above board to make sure every thing was done to perfection !
Matt Ginsberg
★★★★★
These guys are great. Had power fail at one of our outbuildings; they offered to come fix it on Xmas eve but I said after Christmas was fine. They came out on time, got it fixed, all good. Highly recommended!
Ben Yu
★★★★★
I apologize for leaving a 1 star review earlier. I wanted to leave a review for another electrician service with similar name.
Response from the ownerI apologize for your poor experience. But I believe you maybe confusing us with another company. We have not provided an estimate or service to Ben Yu.
Marquita Wright
★★★★★
Amazing experience with Jason! Prompt, quick, and knowledgeable. He helped me resolve an electrical issue within minutes! If I ever need help in the future, he'll be the first person I call!
May Villanueva Woodward
★★★★★
Josh & Elijah did excellent work in replacing our electric panel. They were polite, professional & answered any questions I had. The work area was cleaned after they left. They even cleaned out my rain gutter & spout - above & beyond service!!
Levy Zamora Jr.
★★★★★
We recently bought a vehicle and I contacted Jason and he came right away. The next day his son Josh, cousin Elijah, and their friend came by to install our 240 volt outlet with precision and quality. I would go to them again.
Response from the ownerThank you. We are so glad you are happy with our work. We really appreciate the review.
James Lowry
★★★★★
They are simply the best. Polite, on time, communicative, and always ready to help with even mundane concerns. I'll never use another electrician. Jason and his team are the gold standard.
Response from the ownerThank you so much James. It is always a pleasure.
L Jand
★★★★★
Dollens Electric has helped me on several occasions. I highly recommend them.
Response from the ownerIt was good to see you again! You are very nice and easy to work for. I hope you get to see those grandkids soon!
How can we be of service?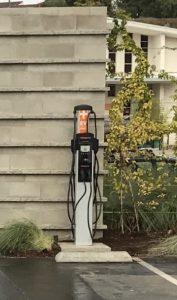 At Dollens Electric, we understand that each home and EV charging stations are different
Which is why we offer customized solutions for your specific needs. We use only the highest quality materials and Ev to ensure a safe and efficient installation process.
Don't let the inconvenience of public charging stations hold you back 
Call Dollens Electric today and make the switch to a home charging station. Your wallet (and the planet) will thank you.
DEC certified electricians can also install EV charging station locations in public and commercial locations. Our specialty is making the process smooth for home owners.
Dollens Electric has installed a variety of systems in support of most of the electric vehicles manufactures. We have installed chargers to support  Audi, BMW, Chevy, Ford, Nissan, and Tesla. 
Our staff will also manage every detail of your charging system installation project. Making sure it is properly designed, permitted and compliant with electric codes (UL, NEC, etc.) and automotive standards.
ELECTRIC VEHICLE CHARGING STATION INSTALLATIONS
How much does it cost to charge an electric car? Find out with our car charging calculator
Electric cars are becoming increasingly popular, with more and more people choosing them as their vehicle of choice. However, one of the biggest challenges that electric car owners face is figuring out how to charge their cars efficiently. With the Electric Car Charging Calculator, this task becomes much easier.
Accounting for your daily drive
The calculator takes into account your daily drive miles and calculates charging power and time requirements accordingly. This means that you can determine exactly how much time you need to charge your car and at what rate, making sure that your car is always fully charged and ready to go.
The calculator also helps you determine the size of the solar system
that you need based on annual averages. This ensures that you are able to charge your car sustainably, reducing your carbon footprint and saving you money in the long run.
Overall, the Electric Car Charging Calculator is a great tool for anyone looking to go electric, as it provides you with all the information you need to make informed decisions about your charging needs. Try it out today and see how it can help you drive your electric car with confidence.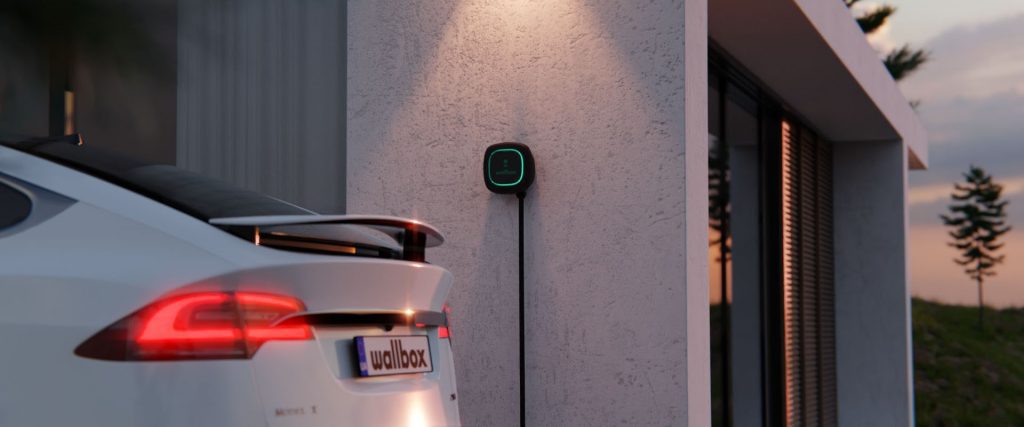 We recommend Wallbox charger 
Wallbox allows customers the flexible EV solution regardless of their existing electrical infrastructure This one of a kind charger allows us to turn the power up or down base on you power available. An ideal way to save customers unnecessary infrastructure cost by avoiding the need to upgrade their electrical system.  
Dollens Electric installs top-quality electric vehicle charging stations
Furthermore reduce their impact on the environment while living comfortably. Our range of electric vehicle (EV) charging stations  include top brands such as ChargePoint, Clipper Creek, Bosch, GE, Blink, along with  Schneider. We have licensed electricians who have extensive experience in installing and repairing EV charging stations.
At our company, we are dedicated to helping our clients
What sets us apart is our commitment to quality work and customer satisfaction. We use the latest technology and techniques to ensure that our services meet or exceed your expectations. Our goal is to make the move to green solutions as smooth as possible.
Booking an appointment or asking about our services is easy. Just give us a call, and we will be happy to answer any questions you may have.
Many current EV owners have realized the potential for significant cost savings
Transitioning to an electric vehicle can be a daunting task, it is also rewarding in the long run. By adding solar power into the process, you can increase your savings alot. Firstly, by installing solar panels, you could produce your electricity, reduce reliance on the grid. In turn, this reduces electricity expenses and boosts financial savings.
Powering your electric car with solar energy 
An excellent way to reduce your carbon footprint and decrease your utility bills. It also makes sense to invest in solar panels that charge your EV's battery with renewable energy while saving you money in the long run.
At Dollens Electric, we're committed to helping you make informed decisions that help you save on your electricity bills and live a sustainable lifestyle. Contact us today and let us help you save money while going green.
With a little help from Dollens Electric
Transitioning to an EV with solar power could be more beneficial than you thought.
To ensure that your move to an EV with solar power runs smoothly, our experts offer advice on the most cost effective options. For instance, our team advises an increase in panels installed or upgrading to more efficient panels.
Additionally, we offer services to evaluate power usage and establish timings to ensure your EV recharges during sunshine hours, further decreasing your electricity expense
All our work is backed by a 3 year parts warranty and a lifetime warranty on craftsmanship. 
We accept most major forms of credit cards, including Visa and MasterCard.
Service Area: San Jose, Santa Clara, Mountain View, Sunnyvale, Los Gatos, Los Altos, Campbell, Holy City, Cupertino, Saratoga, Redwood Estates, Milpitas, Mount Hamilton, New Almaden, Morgan Hill, San Martin, Palo Alto, Stanford, Fremont, Alviso, Gilroy, Los Altos Hills.
Find out more about getting an electric vehicle charging system installed: