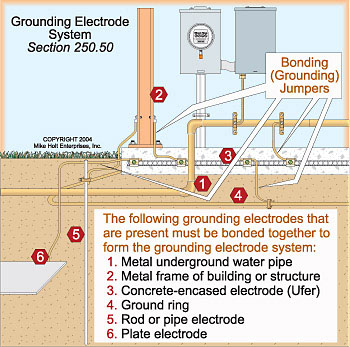 The purpose of grounding is to reduce the risk of serious electric shock from current leaking into un-insulated metal parts of an installed electrical panel. In a properly grounded system, such leaking current (called fault current) is carried away harmlessly.
Electrical Contractor & Electrical Engineering Contractor San Jose, CA
Older and improperly installed electrical panels often do not have adequate grounds for their electrical systems. Although most electrical systems have fuses or circuit breakers for protection against a major fault current or short circuit, the human body may be fatally shocked by a current of less than one ampere well below the point at which a fuse or breaker will operate.
All our work is backed by a 3yr parts warranty and a lifetime warranty on craftsmanship.
We accept most major forms of credit cards, including Visa, MasterCard and American Express.
Service Area: San Jose, Santa Clara, Mountain View, Sunnyvale, Los Gatos, Los Altos, Campbell, Holy City, Cupertino, Saratoga, Redwood Estates, Milpitas, Mount Hamilton, New Almaden, Morgan Hill, San Martin, Palo Alto, Stanford, Fremont, Alviso, Gilroy, Los Altos Hills