ELECTRIC GENERATOR
Eliminate any worries that you may have about losing power by installing a backup or stand by generator
It is now all too common to loose power for extended periods of time. Wether it be the power companies " safety" measures or natural causes people are left in the dark. This is not only an inconvenience it's also a safety and health issue. 

Request an Estimate
We are an authorized dealer for GENERAC Generators and power control products.
Generac Generators have earned the Good-Housekeeping Seal of Approval.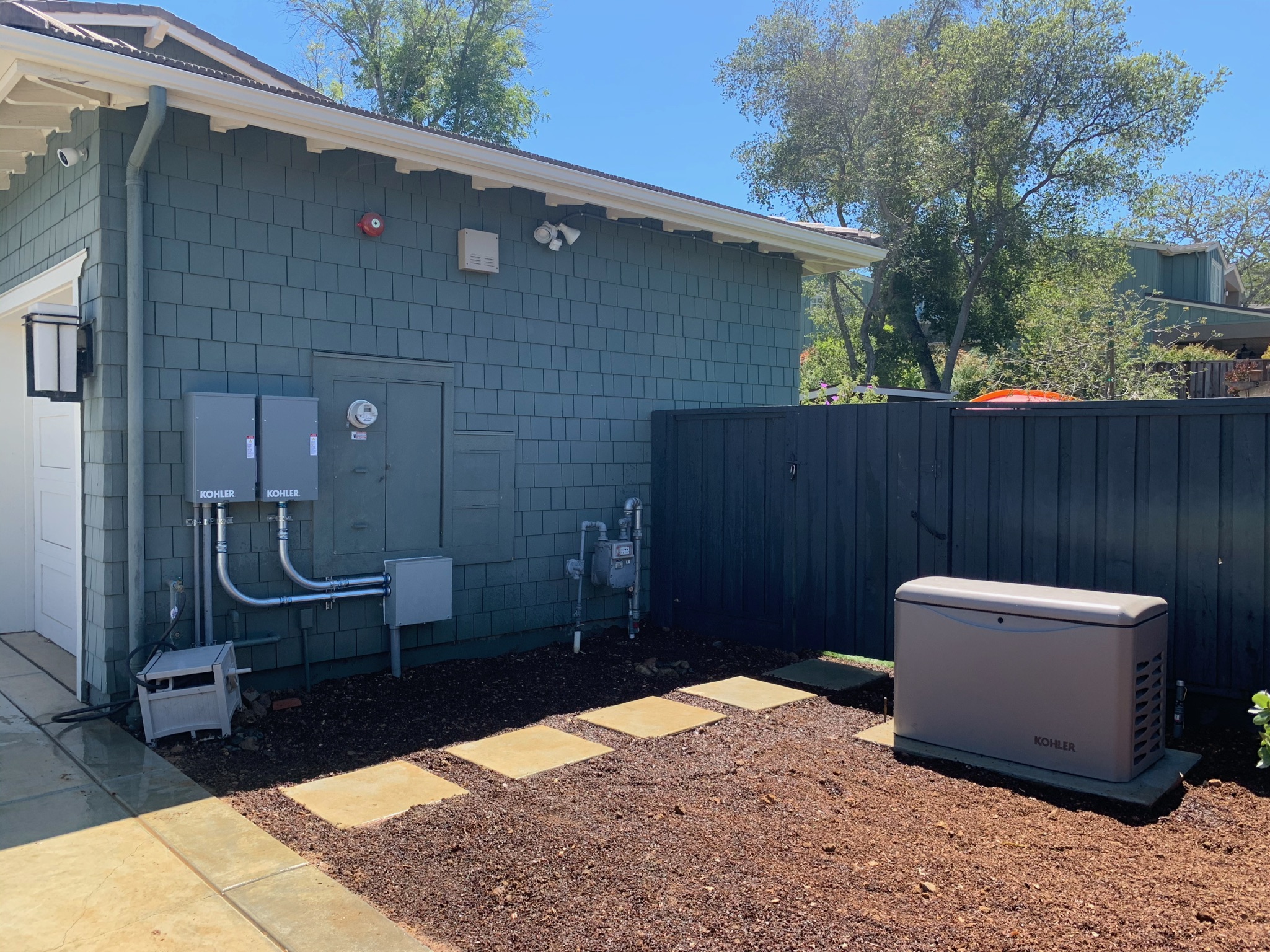 3-year parts warranty and a lifetime warranty on craftsmanship.
Here is where Dollens Electric can help. As an experienced home generator installer, we can provide you with on grid, off  grid, and portable options
Stand by generators are a no hassle way to keep your home operating normally. These generators monitor the incoming power and will turn on in seconds when the power turns off. They can use either natural gas from your home or a propane tank if your in rural areas. Talk about piece of mind. We tell new generator customers to count to 10 when the power goes out and before they even get to ten there generator kicks in and restores power. No running around in the dark looking for flashlights or candles and bumping into furniture. Also, if the power becomes unstable the generator will start to protect you electronics and appliances. Many people assume power companies pay top dollar to replace your appliances. In our experience customers get a fraction of the actual cost to replace the appliances. Contact us today to help evaluate your needs
There are two types of generators "standby" and " portable. 
Portable generators are a less expensive option. Theses generators can run on propane, natural gas, gasoline or diesel. They are commonly stored in garages, sheds, or even left connected to the home for Convenience.
They can have electric or pull start however we recommend electric start. Especially if they are elderly. I purchased a pull start for a property start when PG&E started notifying people of potential blackouts. My wife couldn't start it! DON'T make my mistake.
One common misconception is they cannot provide power to the whole house. They can! Sure they typically provide less power but how much power do you need during an outage? The convenance of the whole house being connected is you get to choose what you want to run. No extension cords running through your house. Our technicians will install a generator inlet outside your home and connect it to your main panel. When the power goes out you can plug in the generator, flip a switch, and your in business.
Call us today (408)929-6100
Offering generator installation services