A Whole house fan maybe what you need to cool your home.
With the scorching heat of the summer rapidly approaching, staying cool can be quite daunting. However, Dollens Electric can provide a solution that will keep you and your family comfortable throughout the season. Our team of professionals can help you install whole house fans that can effectively lower the temperature in your home to make it fresher and more breathable. With our affordable installation services that are undertaken by skilled and experienced technicians, you can enjoy excellent customer service that will meet your needs and exceed your expectations. Dollens Electric offers a cost-effective approach to keeping you comfortable during the heatwave, and there is no need to break the bank to achieve a cooled home. If you are keen on having a whole house fan installed by experts, do not hesitate to schedule your installation with Dollens Electric and get ready to enjoy a cooler and more comfortable setting!
Call Us Today
 (408)929-6100
Or request an online estimate. Click link below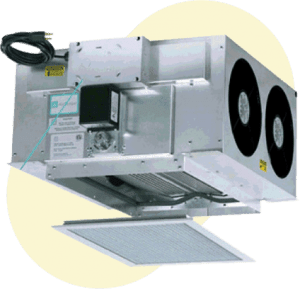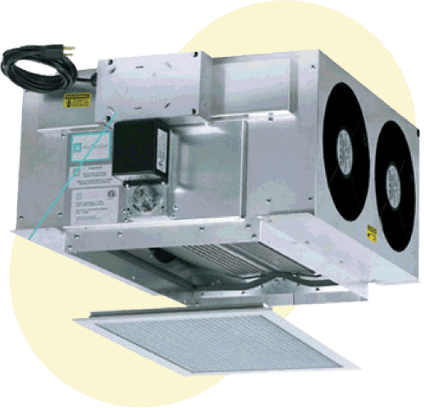 Excellent
4.7
★
★
★
★
☆
Based on 100 reviews from
review us on

Joel Z.
★★★★★
Installed a whole house fan that is quiet and effective. Greatly reduces A/C cost. Workers are fast and efficient and cleaned up 100%. Quality products.
10% up to $100 Off Any Residential Electrical Service
Get electrical upgrade or repair services from Dollens Electric's experienced technicians! For the month of May, we offer a 10% discount, up to $100 off, on any service. Don't wait until your electrical problems worsen; contact Dollens Electric now to schedule your appointment and save money while ensuring great service and satisfaction. Trust Dollens Electric to get the job done right the first time. Call today!
Install A Whole House Fan
A whole house fan can be a cost-effective way to cool your home while reducing your energy costs. If you're considering installing one, Dollens Electric can help. Here's what to expect in the installation process:
1. Consultation: The process begins with a consultation where a Dollens Electric professional meets with you to evaluate your home's needs. This includes taking into account the size of your home and your budget.
2. Choosing the right fan: Based on the consultation, the Dollens Electric team will recommend the best fan for your home. They will also explain how the fan works and how it can benefit you.
3. Installation: Once you've chosen a fan, the installation process begins. This typically involves cutting a hole in your ceiling and installing the fan in the attic. The fan is then connected to a switch that controls its operation.
4. Testing: After installation, the Dollens Electric team will test the fan to make sure it's working correctly. They will also explain how to use it effectively.
Overall, the installation process is relatively quick and easy, taking only a few hours. By choosing Dollens Electric to handle the installation, you can be sure that your whole house fan will be installed safely and correctly, and you can start enjoying a cooler, more comfortable home in no time.
Whole home ventilation fans come in four types
The direct drive fan has blades which are attached to the motor shaft. 
A belt driven system comes with a separate blade assembly. It uses a belt and pulley to circulate air.
Ducted systems with detached motors
Ducted systems with detached motors and insulated Doors
Only a expert whf installer will see that there is proper ventilation. Otherwise, the system could create a backdraft that can affect water heaters, furnaces and gas dryers. This can lead to hazardous conditions, such as putting carbon monoxide into the environment. This is not something you want for your family. But the only way to make sure it doesn't happen is by having a professional install, maintain and repair your whole home ventilation fan.
How A Whole Home Fan Works
A whole house fan can cool your home, depending on the region and time of year. It does this by pulling in fresh air from outside and pushing out hot, stale air through the attic.
It is a good alternative to air conditioning in arid or mild environments. When it is turned on, the fan pulls in cool air through open windows and vents. It then circulates fresh air throughout the whole house.
Whole house fans use less energy than air conditioners. They ventilate your home, improving indoor air quality, especially in stuffy parts of the house. Proper installation and usage of a whole house fan can significantly impact your home's comfort and energy efficiency.
Your whole house fan is not working?  We can help. Make a troubleshooting appointment and our technician will come onsite to evaluate the fan and create a quote for the repair work. The type of repair needed is determined on what type of fan you have. Beside the incoming power or standard switches below are typical repairs needed:
Belt driven fans:
Replace or tighten the belt
Replace the motor itself
Direct Drive Fans:
Ducted fans:
Evaluate motor control board
Replace the motor
Ducted with insulated doors:
Replace motor control board
Replace the motor
Replace the door actuators 
Whatever the repair required our technicians can get you cool again. Depending on the repair required some customers choose to upgrade to the quieter and more energy efficient ducted units. 
Give Dollens Electric a call today to serve all your whole house fan needs!
Looking to keep your home cool and comfortable during those hot summer months?
Look no further than Dollens Electric! Our team of experienced professionals has the knowledge and skills needed to install a whole house fan that will keep your home feeling fresh no matter how high the temperature climbs.
At Dollens Electric, we pride ourselves on our commitment to quality and customer satisfaction. We will work with you every step of the way to ensure that your whole house fan is installed quickly, efficiently, and to your exact specifications.
So why choose Dollens Electric? Because we offer the very best in whole house fan installation services. With years of experience and a dedication to excellence, we are the right choice for homeowners who want to stay cool and comfortable no matter how hot it gets. Contact us today to learn more!
.
Lifetime Warranty On Craftsmanship
3-Year Parts Warranty