Excellent
5.0
★
★
★
★
★
Based on 63 reviews from
review us on
Chris Griffith
★★★★★
We had a great experience with Dollens Electric—they helped us replace old wiring, install new outlets, and install bathroom fans in our home (including adding the vents through the roof). They were very personable and easy to talk to, and it was easy to see that they put a lot of care into their work. We're looking forward to working with them again soon!
Matthew McCormick
★★★★★
This is the second time we've used Dollens, first being when they upgraded the wiring to the entire house. This time they installed an isolated circuit in our garage and some can lighting. Even though it was a smaller job, they treated it just as importantly as the bigger job.They answered all our questions, let us know and talk through our options and didn't do any additional work without letting us know and approve the price difference for our requests, rather than telling us at the end of the job.A+ work!
Response from the ownerThanks Mathew. You and your wife were great to work for. I still want to steal your dog!
As a responsible homeowner, taking steps to ensure safety and security in one's home should be a top priority. However, one aspect of home safety that is often overlooked is the electrical wiring system. Outdated electrical wiring can pose a severe risk of fire, endangering the safety of family and property. To keep your home safe and give you peace of mind, hire a skilled electrician to rewire your entire house.
Dollens Electric is a specialized service team that is trained to handle older construction and keep damage to a minimum. Their electricians have the knowledge and experience required to rewire the entire house without causing damage requiring extensive repairs. They can check if your home's wiring is safe and recommend repairs or upgrades needed. Safety is their top priority, and they strive to ensure clients' satisfaction. 
Deciding when to start a whole house rewire project can be challenging. Since electrical wiring is usually concealed, spotting a problem can be tricky. Still, other signals can point to a malfunction, and our licensed electricians are available to help by completing a home inspection.
Ready to Update your home?

Request an Estimate
Items they look for:
Incorrectly wired electrical panels
Arc fault protection (AFCI's)
Make sure the areas in your house with water nearby, like the kitchen, bathroom, garage, or outdoors. These areas have a special type of protection in case of electrical problems called "Ground Fault circuit protection." This protection should also be in any electrical outlet that is within 6 feet of water. This protection should also be in any electrical outlet that is within 6 feet of water.
Non grounded receptacles including two prong receptacles
Wiring installed in an unsafe an un workman like manner. This is most commonly noticed in a garage, shed, or the attic and crawlspace
Aluminum Wiring
Old Cloth Romex
The correct wire size on circuit breakers. The circuit breaker is meant to protect the wire based on ampacity. Incorrectly matched wire cause an immediate fire risk.
Take the time to plan your electrical system carefully.
Whole house rewire projects
Dollens Electric offers various opportunities for homeowners to improve their homes and make wise investments. The best time would be when you're doing home improvements like redoing your kitchen or adding a family room.
If you update the wiring while renovating, you won't have to take out any tiles or cabinets. This will help you ensure that the electrical system is in good shape. You can save money in the long run.
Plan ahead for future energy needs by sizing the electrical wiring system accordingly. If you're adding large things like hot tubs or electric car chargers, make sure the electrical wiring is done correctly.
This will help you avoid extra costs and problems in the future. Don't let faulty wiring cause disrupt  your everyday life. Get a  certified electrician to help you plan and ensure that your wiring is the right size for your current and future energy needs.
We specialize in upgrading electrical systems
With years of experience and quality service, we're the go to team to ensure you have plenty of power. You won't need to worry about upgrading later. 
Adding structured wiring is a great way to make sure you're ready for all the latest tech. Structured  wiring has cables that can handle heavy duty data and electricity flow, making it perfect for devices like computers, TVs, and gaming systems.
Homeowners should prioritize a whole house rewire as a means of ensuring safety and as a wise investment. 
Dollens Electric has skilled teams that can handle electrical projects with care. This means that homeowners can have peace of mind knowing their electrical system is safe and reliable. It's a good investment!
Typical signs and electrical hazards that indicate its time rewire your electrical system: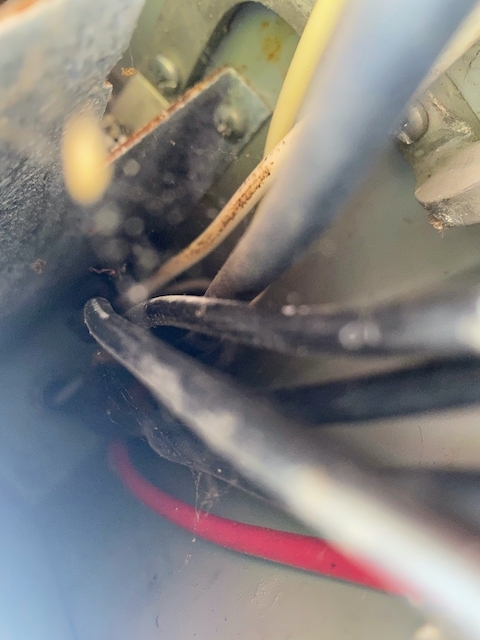 Frequently tripping circuit breakers
Your home has fuses
When you have old wiring on lighting circuits like Cloth Romex or knob and tube
No ground at receptacles or two prong receptacles
Dimming or flickering lights
Hot or discolored switch plates, cords, or plugs
Buzzing or sizzling sounds
Loose outlets
Electrical shock when you plug in or touch a cord
Over-rated circuit breakers on small wire in your electrical panel
You home has Aluminum wiring on 20 amp and 15 amp circuits