Whole house rewiring is a major investment to the safety of your home. A highly trained service electrician can make easy work of this. There are many different types of electrical work. While one electrician may be familiar with commercial lighting controls or fix industrial systems a good service electrician knows how to rewire an existing home, It's a niche. We have specialized service teams that are trained with the knowledge of older construction and can keep the damage to a minimum. This means the power will not be off for days at a time. We can keep your lights on and also complete the work causing less or no sheetrock damage!
Book an appointment will Dollens Electric today for a quote. We can determine what type of wiring you have and how much should be replaced. 
Outdated electrical wiring can be dangerous, putting anyone present in your home or workplace at risk of a fire hazard due to a random spark. you don't need us to tell you that, your are on this page for a reason. How do you know what Type of wiring you have? We offer home inspections as well. Link Below
Ready to Update your home?

Request an Estimate
Deciding when to start a whole house rewiring project is tricky. Electrical wiring is usually concealed, so it's not always easy to spot a problem. No obvious warning signs on the wiring itself can make it more difficult. Nevertheless, other signals can point to a malfunction, and our licensed electrician are available to help my completing a home inspection.
Items they look for:
Incorrectly wired electrical panels
Arc fault protection (AFCI's)
Ground Fault circuit protection in wet areas like Kitchen, Bathroom, Garage, Exterior, or any receptacle within 6 ft of a water source.
Non grounded receptacles including two prong receptacles
Wiring installed in an unsafe an un workman like manner. This is most commonly noticed in a garage, shed, or the attic and crawlspace
Aluminum Wiring
Old Cloth Romex
The correct wire size on circuit breakers. The circuit breaker is meant to protect the wire based on ampacity. incorrectly matched wire cause cause an immediate fire risk.
The list can include many more items however im sure you don't have all day!
Another opportunity would be during a home improvement project, such as renovating your kitchen or adding a family room, when subcontractors are opening your walls gives electricians the perfect opportunity. Keep in mind the electrical wiring is required to be upgrading during remodeling projects. Having to remove tiles or cabinets to update the wiring is irritating and not cost effective. Going through a remodel works on an owners patience doing it twice is never fun. If you do find yourself in this situation definitely give us a call. We can save you time and money in most cases. 
Plan ahead for your future energy needs. When adding electrical wiring its always best to plan ahead to make sure things are sized accordingly. Big items like spa's, Jacuzzi bath tubs, pools, insta hot water heaters, heat pump water heaters, electrical vehicle charging stations are great examples.
Rewiring your house is a smart investment and maybe a marketing advantage if you should decide to sell your home. Having the work done by a reputable company make both the buyer and seller at ease. A professionally re-wired house will pay for itself when selling a home. 
For all the modern folks out there you can get structured wiring installed during the whole house re-wire. Structured wiring is a generic term for any heavy-duty electrical and data cables designed to handle the latest entertainment and communication devices—and those yet to be invented—including computers, wi-fi extenders, TV's, Gaming console, phones, Internet, heating controls, lighting controls, video doorbells, security cameras and more!
Typical signs and electrical hazards that indicate its time rewire your electrical system: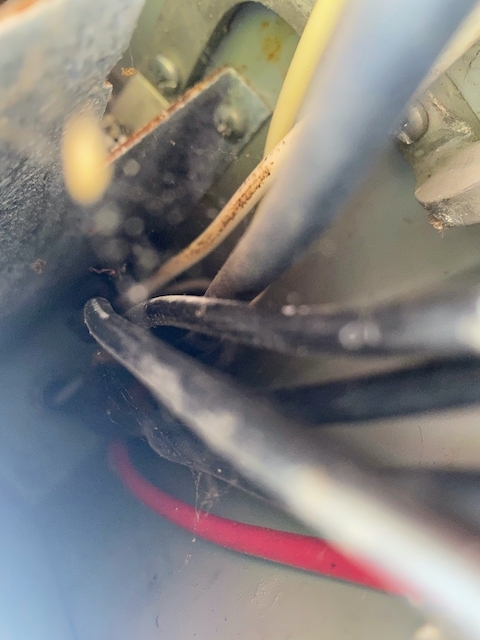 Frequently tripping circuit breakers
Your home has fuses
When you have old wiring on lighting circuits like Cloth Romex or knob and tube
No ground at receptacles or two prong receptacles
Dimming or flickering lights
Hot or discolored switch plates, cords, or plugs
Buzzing or sizzling sounds
Loose outlets
Electrical shock when you plug in or touch a cord
Over-rated circuit breakers on small wire in your electrical panel
You home has Aluminum wiring on 20 amp and 15 amp circuits