Dollens Electric is the solution to all your electrical service needs.
Our team is very good at residential electrical services. They have a lot of knowledge and experience install lighting, troubleshoot, electrical repair, and upgrade panels. We can also install home chargers for electric cars.
We also offer standby generator installation. This will keep your home running during power outages. Your family's comfort and safety are guaranteed.
If you're experiencing an electrical issue, don't worry. Our emergency electricians are here to help. They are happy to step in and lend a hand. Just let us know what's going on, and we'll get started on finding a solution.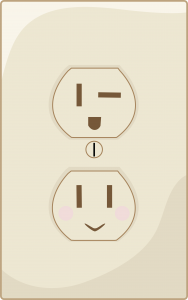 10% up to $100 Off Any Residential Electrical Service
Get electrical upgrade or repair services from Dollens Electric's experienced technicians! For the month of May, we offer a 10% discount, up to $100 off, on any service. Don't wait until your electrical problems worsen; contact Dollens Electric now to schedule your appointment and save money while ensuring great service and satisfaction. Trust Dollens Electric to get the job done right the first time. Call today!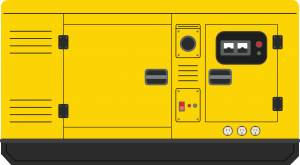 Stay Lit with Dollens Electric. Take $300 Off Installation of a Stand-By Generator
Don't let a power outage leave you in the dark. Trust us to install a standby generator for your home and enjoy peace of mind knowing your lights, appliances, and electronics will stay on during any storm or blackout. For a limited time only, get $300 off your standby generator installation! Don't wait until it's too late. Call Dollens Electric today to schedule your installation and take advantage of this incredible offer. Stay safe, stay comfortable, and stay lit with Dollens Electric!
Our skilled team is ready to handle all of your electrical installation needs. We stay up to date with the latest trends as well as technologies. As a result we can provide the most modern solutions for both residential and commercial properties. Don't settle for less when it comes to your safety and comfort. Trust us to provide reliable and efficient electrical services.
Give Dollens Electric a call today
Our team of electricians can get it done.
Our Mission is to provide excellent Service With Integrity From Our Family To Yours.
At Dollens Electric, our team takes great pride in your project's success. We strive to go beyond expectations and guarantee that all NEC, State and Local standards are met. 
Our dedicated office staff is available to submit and complete all necessary documentation. Therefore the permit as well as utility process should run smoothly for you. We understand that your time is valuable, which is why we also coordinate with local building departments and utilities. Above all you can have confidence in our team's commitment to excellence and attention to detail. Let's make your project a success together!
Our electrical works is also backed by a life-time warranty on workmanship
Along with a three year warranty on any material we supply.