Sub-panels are electrical panels, of a smaller size than the main service panel. They are used to extend a feed for multiple branch circuits to another area or building. They are usually found in the garage, laundry room, or hallway.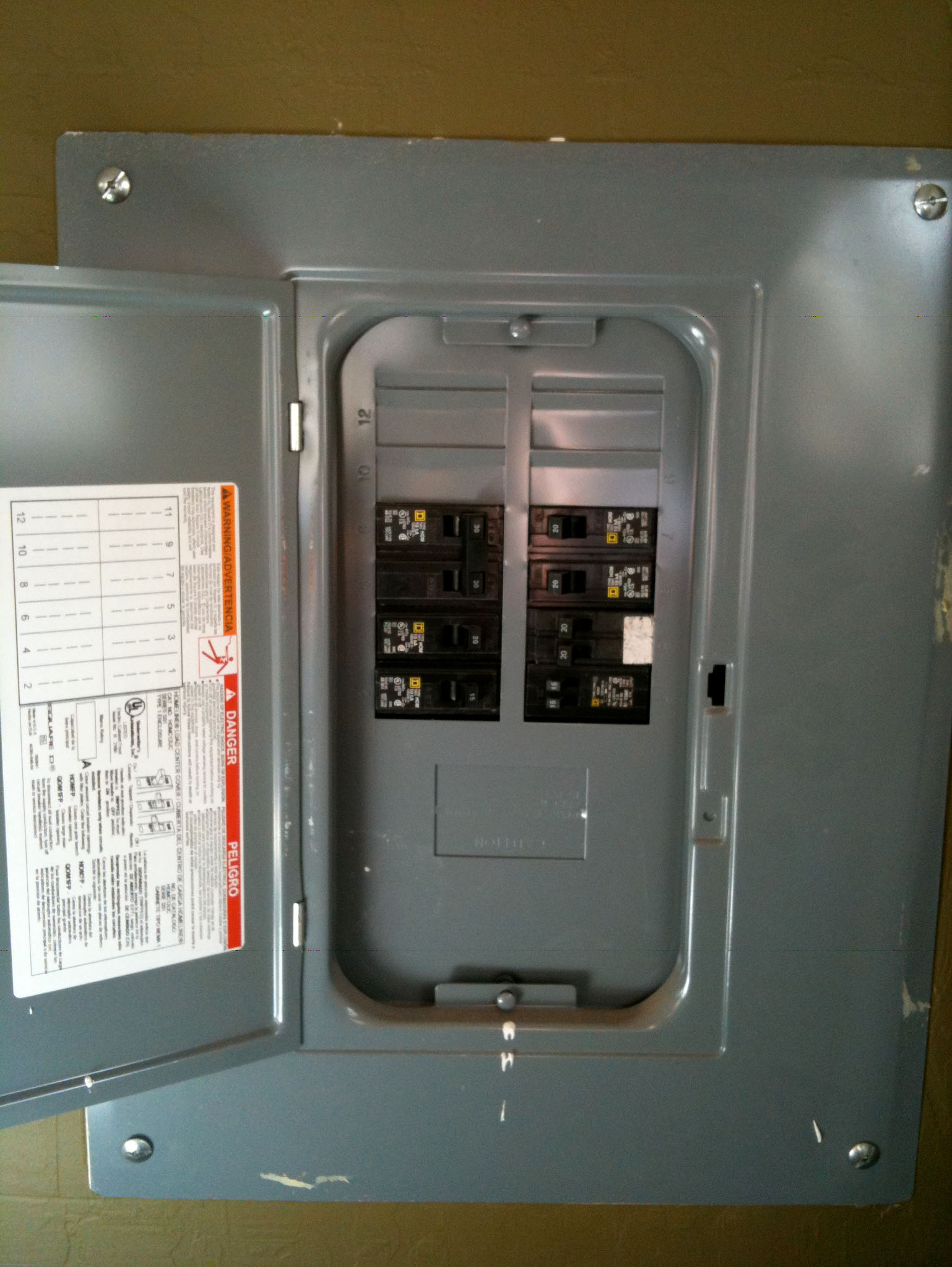 The idea is to run a single set of feeder wires from the main panel. Then via a two-pole breaker, and extend them out to a sub-panel, which will feed multiple branch circuits in that area of your house, garage, or out building. From there, the sub panel connects to outlets, lighting and other loads via individual circuit breakers. Just like your main panel in your home supplies electricity.
Why install a Sub-panel?
By placing a sub-panel in the area where a majority of the wiring exists, you'll cut down on the overall expense of the project, and when a breaker trips, you won't have to walk all the way to the other side of the home or building to reset it.
We accept most major forms of credit cards, including Visa, MasterCard and American Express.
All our work is backed by a 3yr parts warranty and a lifetime warranty on craftsmanship.
Service Area: San Jose, Santa Clara, Mountain View, Sunnyvale, Los Gatos, Los Altos, Campbell, Holy City, Cupertino, Saratoga, Redwood Estates, Milpitas, Mount Hamilton, New Almaden, Morgan Hill, San Martin, Palo Alto, Stanford, Fremont, Alviso, Gilroy, Los Altos Hills.