Grounding Outlets
August 22, 2017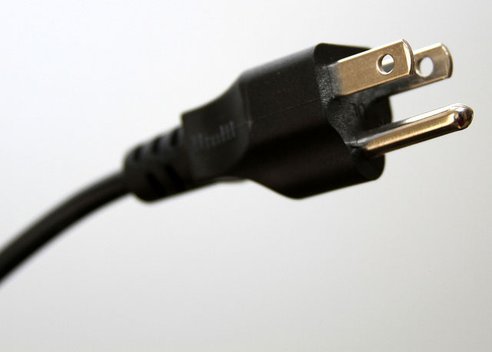 3 Reasons To Have a Professional Install Grounding Outlets
Homes with old electrical wiring, chances are that many of the wall outlets will not be grounded. Many years ago, before appliances and electrical devices were made with 3-prong plugs, electrical cords only had two prongs. The third ground wire was added to protect people and electrical devices in case of fault. The ground wire essentially gives the electricity a place to go in case it ever faulted. Placing three-prong adapter simply over the 2-prong outlet without rewiring it, puts you at risk of electric shock. The electricity will go through you instead of the ground, since it's not there. What follows are three good reasons to have a professional install grounding outlets in your home.
Do It Right - The First Time
When it comes to matters of electricity and rewiring outlets it's important to have an expert install them. The average homeowner doesn't always have the knowledge or the experience in this field. As precarious as electricity, it's a good idea to contact a professional. Improperly wired outlets can result in ruining the electrical components of expensive gadgets. Or at worst, giving you or another family member an electric shock.
Your local San Jose electrician has had specialized training the field. They're going to know exactly what to do when it comes to hooking up grounding wires to your circuit breaker. As well as proper procedures for installing new grounding outlets or rewiring existing two prong outlets. Sometimes people think they can fix the problem themselves by just replacing the outlet covers with 3-prong covers.  That's not the case, that plug still won't be grounded, and it puts you at risk. New wiring that's the correct size for the application needs to be installed correctly. You can trust a professional who's well-trained and educated to do the job right.
Save Money in the Long Run
Hire a professional electrician to install grounding outlets. You can have peace of mind knowing you're saving yourself money in the long run. It costs more of your money and time to try do it yourself.  You'll save yourself weekends of headaches and research when you decide to call a professional electrician.
If you need grounded outlets installed in your home, give us a call at Dollens Electric.
Our team of expert electricians is ready to assist you. Whether you need new grounded outlets or wiring for a new bathroom fan. We look forward to providing you with excellent customer service.
For more information on electrical outlets or to make an appointment