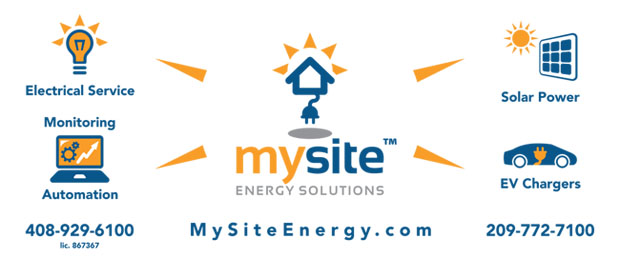 Home & Business Solar Panel Installation
Secure your energy future by reducing or eliminating your utility bill. Installations can be roof or ground mounted to provide optimal efficiency. We handle the entire process for you, including electric usage analysis, selection of financing options, system design, installation and applications for rebates and incentive payments. SunnyCal Solar is the solar side of MySite Energy Solutions.
Solar systems can produce electrical power or heat for homes or businesses of any size. PV solar electric systems may include battery backup if desired. To be confident your system is properly tied into your home wiring you should hire a genuine electrical contractor like Dollens Electric, not just a solar contractor.
Solar electric systems empower owners to reduce cost and dependence on utility companies in the short and long term.  Solar installations installed on roof-tops or the ground can offset electric charges and include battery backup.
The first step in the process is a site assessment and review of historical electrical usage. During site assessment we provide information and applications explaining financing options for your new installation. Click here for financing information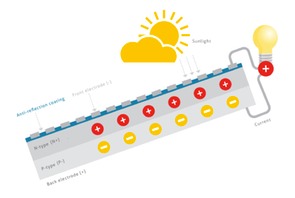 Solar Services in Sunny San Jose, CA
Solar heating for your swimming pool can be a very cost efficient addition. Customers often comment that they can extend their swimming season by as much as two months (one month early in the season, and one month later). Click here for passive pool heating info.
Installation of solar powered lights can be a low cost way to get additional lighting for your home or business. We offer complete layout and installation service of solar-powered overhead light. Click here for solar lights
Try out our new tool that will tell you how much solar energy you will need to replace your PG&E bill!