Solar Panel Installation
August 24, 2016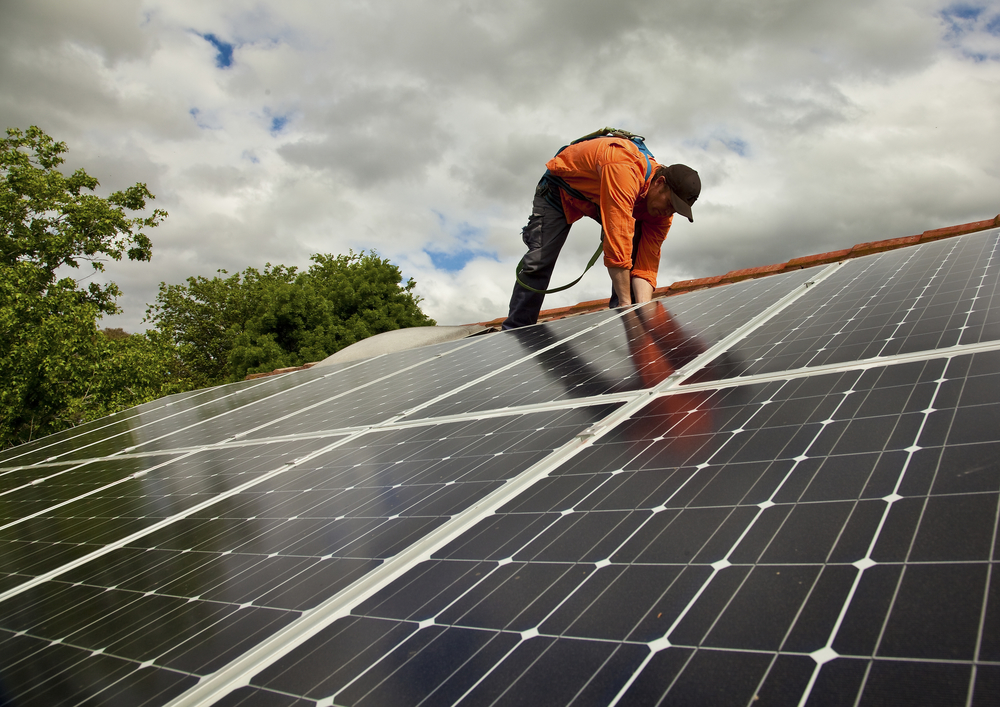 Finding a dependable San Jose, California-based company that specializes in solar panel installation doesn't have to be hard and frustrating. That's because Dollens Electric Corp. exists. We're a full-service company that offers our customers a wide range of convenient electrical services. Our technicians assist our customers with everything from whole house rewiring and sub panel upgrades to electric vehicle home charging and EV charger installation. If you need professional assistance with electric vehicles, electric vehicle charging stations or anything else along those lines, our talented staff members can undoubtedly come through for you.
Our solar panel installation service can do wonders for people. That's because there are so many benefits associated with solar. People who go the solar route can often save significant amounts of money. It isn't even uncommon for them to do away with their utility bills entirely. If you want to generate heat or electrical power for your property, our professional and in-depth solar panel installation can be invaluable to you.
Solar can open people up to a brand new world of self-sufficiency and financial freedom. If you no longer want to have to rely so heavily on utility firms, investing in solar can help in a big way. Solar can also provide people with the convenience of choice. You can choose between either ground mounted or roof mounted installation.
People who are searching for detailed and thorough solar panel installation work in San Jose can always count on our team 100 percent. Our technicians take care of all solar panel installation matters for our customers. They manage electrical usage evaluations for them. They help them pick between offered financing plans. They help them with system design. They also take control of the installation process. If you want to work with a local company that can provide you with hands-on solar panel assistance throughout every part of the process, that's definitely Dollens Electric Corp.
It's crucial for people who are interested in solar power to seek the assistance of bona fide electrical contractors. It's not sufficient just to seek service from a solar contractor. Your goal should be to make sure that your system is correctly hooked up to the wiring of your property. That's why it's such a smart idea to recruit Dollens Electric Corp. for any and all of your solar panel installation needs. Our technicians begin working by evaluating customers' sites and going through their electrical usage from the past. As we do this, we'll talk to you about financing choices that may be available to you.
We also routinely assist people who are interested in swimming pool solar heating. This type of heating can also be great for people who are looking to cut down on costs. Solar heating can often work like a charm for people who want to use their swimming pools for longer each year.
If you're seriously considering solar panel installation anywhere in San Jose, California, it's time to reach out to our reputable business. Call us now to make an appointment.