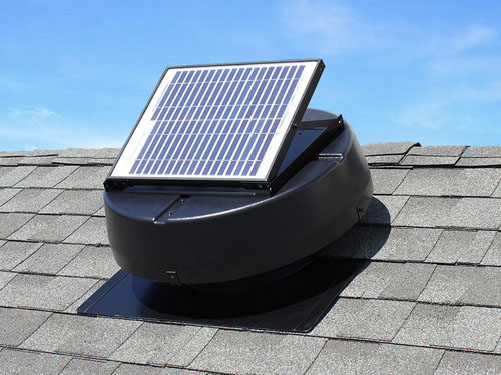 Effective Ventilation Solution
Solar powered attic fans provide an effective ventilation solution by continuously removing attic heat and moisture buildup throughout the day, resulting in a more comfortable home that requires less energy to cool.
All our work is backed by a 3yr parts warranty and a lifetime warranty on craftsmanship.
We accept most major forms of credit cards, including Visa, MasterCard and American Express.
They are the green solution to dramatically lower house and attic temperatures on hot summer days. 100% free to operate.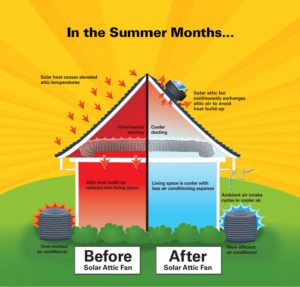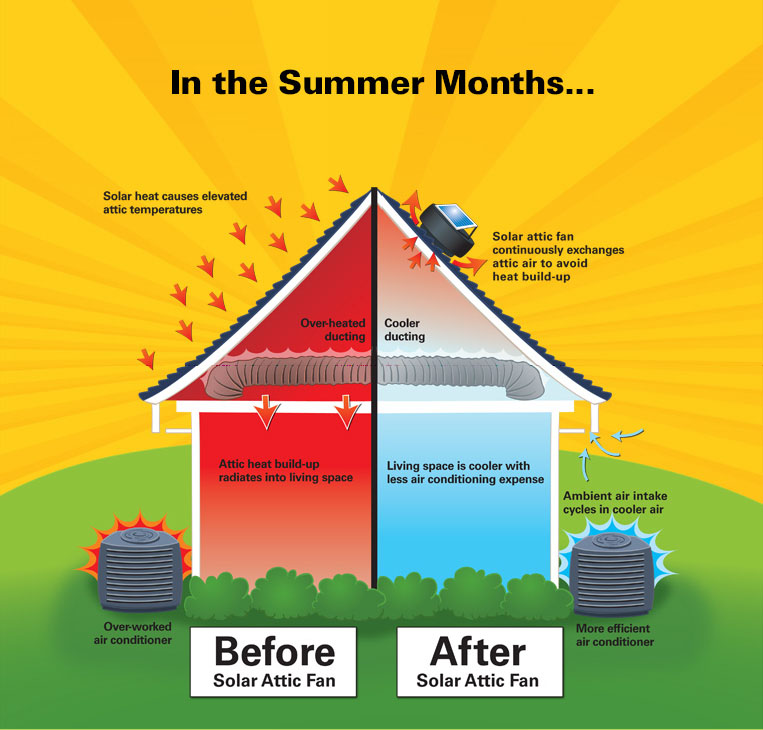 Enhance your home's comfort, efficiency, and life span by eliminating heat and humidity from your attic
A solar powered attic fan will speed up better air flow and moisture management in the attic. In winter, attic materials can take up to 28 gallons of moisture, resulting in mold and mildew. When warm attic air meets cold roofing materials, condensation forms.  It will dampens the attic insulation, diminishing its effectiveness.
Attic Fan Repair & Replacement
Need attic fan repair in San Jose? Dollens Electric offers professional installation, replacements, and high customer satisfaction for home and commercial services.
Service Area: San Jose, Santa Clara, Mountain View, Sunnyvale, Los Gatos, Los Altos, Campbell, Holy City, Cupertino, Saratoga, Redwood Estates, Milpitas, Mount Hamilton, New Almaden, Morgan Hill, San Martin, Palo Alto, Stanford, Fremont, Alviso, Gilroy, Los Altos Hills.