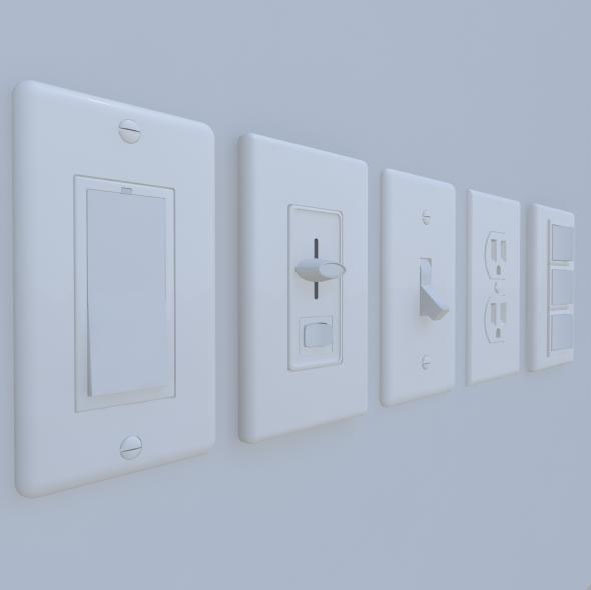 Interested in replacing, moving, or adding a switch and dimmer?
Switches and dimmers can stop working after years of service. If your switch stops responding completely or only works intermittently, we can help make your lights work like they should. You should only allow licensed and trained electricians to replace your switches and dimmers. Unqualified individuals or handymen can harm your electrical system if they do not know the proper way to replace these devices.
Dimmers are a quick and easy way to improve the light quality in your house. Create different moods and give your environment the exact amount of light you need. You wouldn't accept not having control over your heater's thermostat; why not expect the same from your lighting system?

Call Dollens Electric today to assist with customization from your lighting levels with new light switches and dimmers.
We accept most major forms of credit cards, including Visa, MasterCard and American Express.
All our work is backed by a 3yr parts warranty and a lifetime warranty on craftsmanship.
Service Area: San Jose, Santa Clara, Mountain View, Sunnyvale, Los Gatos, Los Altos, Campbell, Holy City, Cupertino, Saratoga, Redwood Estates, Milpitas, Mount Hamilton, New Almaden, Morgan Hill, San Martin, Palo Alto, Stanford, Fremont, Alviso, Gilroy, Los Altos Hills.