Professional Light Fixture Installation in San Jose, CA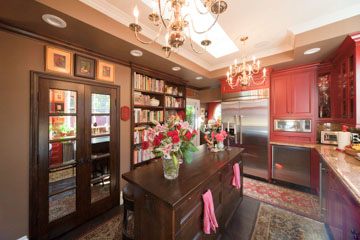 Are you looking for a modern and inexpensive way to update your home lighting?  It's often overlooked, but your home lighting is vital to the appearance and mood of your home.  As general electricians, we provide our home lighting products and installation to homes throughout San Jose, Berkeley and surrounding areas.
We offer efficient and modern lighting options for your home's interior and exterior.  Our professionals will provide you energy assessments to help advise you on the best lighting for your home.   Our inventory stretches across all different styles and aesthetics.
Indoor Lighting Installation
Lighting plays a major role in the appearance and functionality of your home. Our experts will design a perfect layout to illuminate your home while maintaining a low energy bill.
Exterior Lighting Installation
Bring a balance of security and aesthetics to your outdoor lighting with Dollens Electric. Increase your home's curb appeal with lights that highlight the features and landscape of your house.  In addition, they will also provide safety outside your home and even thwart crime.
Accent Lighting
Motion Sensors
Light Fixture Installation
Update and transform your home's lighting with expert installation from Dollens Electric.  We're able to install any custom lighting option that we offer above, no matter the size of the job.  If you need an expert opinion on lighting before you decide, then give our team a call. We are more than happy to recommend lighting for your home.  We've seen thousands of styles and lighting choices!
It's easy to keep your home well-lit for comfort and safety with Dollens Electric – simply, give us a call!  All our jobs are backed by a 3-year parts warranty and a lifetime warranty on craftsmanship.
Light Fixture Installation Service Areas: San Jose, Santa Clara, Mountain View, Sunnyvale, Los Gatos, Los Altos, Campbell, Holy City, Cupertino, Saratoga, Redwood Estates, Milpitas, Mount Hamilton, New Almaden, Morgan Hill, San Martin, Palo Alto, Stanford, Fremont, Alviso, Gilroy, & Los Altos Hills, CA.