LANDSCAPE LIGHTING
Enhances the beauty of your home's architecture and landscaping property while providing safety and security.
Dollens Electric works closely with the homeowner to achieve the desired outdoor lighting for your landscape. Landscape lighting also allows you to take advantage of your outdoor spaces after dark.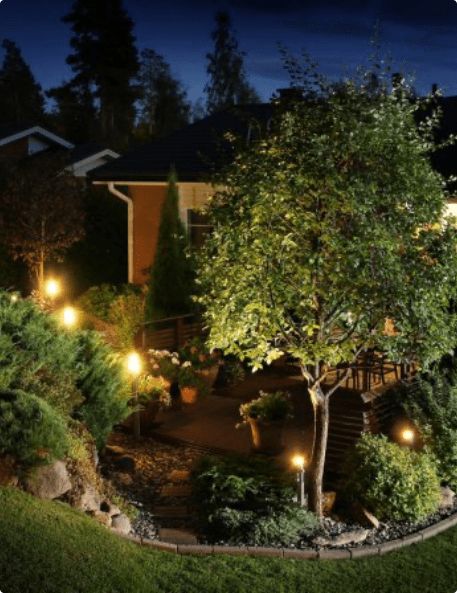 Add ambience and beauty to your outdoor spaces.
Illuminate darkened walkways, trees, decks, and more. Adding lights to:
Our remote control units can ensure your lights turn on at dusk and off at a pre-set time or dusk to dawn.

Before installing outdoor lighting:
Check with your local building inspection office regarding this issue.
Note that many cities have implemented special building codes related to the type of lighting you are allowed to use outdoors.
3-year parts warranty and a lifetime warranty on craftsmanship.