Making Your Home More Energy Efficient Overall
July 18, 2016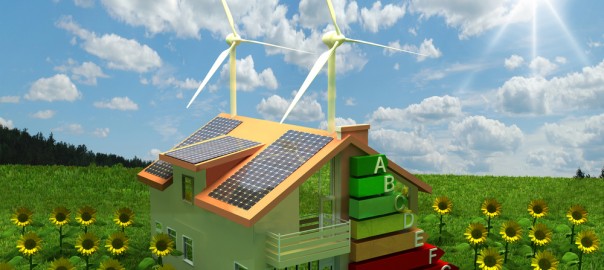 Making Your Home More Energy Efficient Overall
Most consumers know that having an energy efficient home results in lower energy costs. Using low wattage light-bulbs, installing dimmer switches or having your break box inspected are often suggested methods of making the home more energy efficient. While effective, you can cut energy costs down even further with sub panel upgrades, home electrical system rewiring or solar panel installation.
Electrical Wiring And Lighting
Energy efficient interior lighting saves homeowners money on their electricity bills, but you can do much more than replace a few light-bulbs. Whole house rewiring will eliminate unnecessary drains on your electrical system. By installing panel upgrades, San Jose homeowners will enjoy lower electricity bills and as well as homes with higher appraisal values.
Hire an expert San Jose contractor to take advantage of the most up to date home rewiring methods. This will ensure that your home's electrical system is up to code. After having your house rewired, you can expect to make fewer service calls for power outages and faulty light fixtures.
Solar Panel Upgrades
As more homeowners look into alternative energy sources, solar energy continues to be one of the more popular choices. Typically installed on the roof, solar panel energy systems are capable of powering an entire home. In fact, many homeowners with solar panels have happily reported that they no longer have electricity bills.
Homeowners with newly installed solar panels are eligible for federal energy energy tax credit rebates. These rebates not only offset solar panel installation costs, they also continue to benefit homeowners for years to come. You can come home to an energy efficient house and pay no electricity costs by harnessing the power of solar panels.
EV Charger Installation
Every step that you take to make your home more energy efficient can have an impact on your overall budget. With proper planning, this could even extend to include transportation costs. If you want to go a step further, consider looking into electric vehicle charging stations.
Electric vehicle home charging keeps electric cars running without gasoline. Imagine skipping the trip to the gas station and charging up your car conveniently in your properly equipped garage. This simple home energy efficiency solution will make life more simple and affordable at the same time.
Once you decide which specific methods you want to use to make your house more energy efficient, your household costs can be adjusted dramatically. Create a plan and map out when each planned home improvement is to take place, then begin tracking your savings. Although the effects of energy efficiency are not always seen overnight, even the smallest changes can last a lifetime.